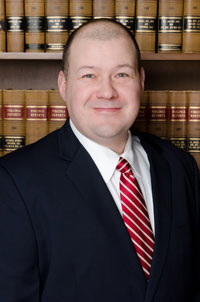 David Vermont
David Vermont has more than 20 years of legal experience as an attorney. In order to obtain substantial trial experience, he started his career as a prosecutor in New York City. He then transitioned to personal injury and medical malpractice cases, and finally has become an expert in product liability cases, focusing on mass torts, in particular pharmaceutical and medical device cases.
For almost 15 years, David was a trial attorney for Ashcraft & Gerel, LLP, where he was a member of the product liability, personal injury and workers compensation groups. He lead discovery and trials numerous pharmaceutical and medical device cases. In particular, on behalf of plaintiffs, he successfully negotiated the settlement of three multi-district litigation ("MDL") case types:
   Rezulin — $30 million settlement representing 50 clients (average settlement: $600,000). Rezulin was a diabetes drug which caused liver failure.
   Vioxx — $40 million settlement representing 100 clients (average settlement: $400,000). Vioxx was a drug manufactured by Merck, prescribed as an arthritis painkiller. Vioxx caused heart attacks, strokes and sudden cardiac death.
   Avandia — $40 million settlement representing 150 clients (average settlement: $266,666). Avandia was a diabetes drug which caused heart attacks, heart failure and death.
At Ashcraft, on a pro bono basis, David represented September 11th victims applying for benefits from the Victim's Compensation fund. In addition, he coached and mentored a staff of three employees.
Before Ashcraft, David was an Associate Attorney at Callan, Koster, Brady and Brennan, LLP, a defense firm, where he second chaired approximately __ medical malpractice, criminal defense, and general liability cases. One of his most interesting cases was his successful defense in the "Cyber Rape" case in New York City, which was the first case to look at the issue of electronic communications and their relation to rape shield laws. In that case, he successfully proved that communications between the parties before the alleged incident were admissible as to the issue of consent.
David began his legal career as an Assistant District Attorney in Brooklyn, New York, where he prosecuted several hundred misdemeanor and felony cases – everything from shoplifting to armed robbery to murder cases. He was active in prosecuting domestic violence cases, including the conviction of a mafia lieutenant and rap star "Old Dirty Bastard." He presented over 100 cases for indictment to the Grand Jury of the State of New York, and he became a supervisor in the D.A.'s case intake bureau, evaluating arrests made by the New York City Police Department for legal sufficiency and determining which level of offense with which to charge defendants.
David received his B.A. in History from Binghamton University and his J.D. from Fordham University School of Law.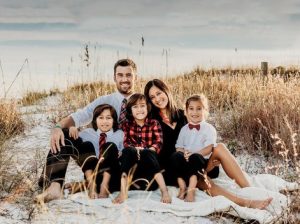 Brent M. MacDonald, Jr.                                 
As a founding partner of Principal Law Group, LLP, Brent was integral in the business setup and processes implemented.  With extensive IT experience on the marketing and advertising side, it was important to have someone in place to oversee all internal, as well as external marketing strategies.  With multiple degrees from UMBC, CCTC, this role was quickly filled.
After receiving his degrees from UMBC in 2002, Brent focused his efforts in marketing and advertising for various industries, mainly financial related.  While proving to be a success, the transition into legal and mass tort advertising was seamless.  Since assisting with the opening of Principal Law Group, LLP in September of 2013, PLG has engaged and retained over 7,500 clients in cases ranging from Asbestos exposure to transvaginal mesh and everything in between.
In addition to handling the IT intricacies of Principal Law Group and the ever-changing marketing ideas and strategies, Brent assists with client relations for each litigating partner.  At any given time, Principal Law Group is signing cases with 6-8 partner firms.   It's imperative that these relations remain sound and true.
Lastly, Brent's main love in life is his family.  He has been married to his beautiful wife since 2006 and together, they have 3 amazing boys; Trey, Kemper, and River.  In his spare time, Brent can found coaching his boys in lacrosse and basketball or on the water enjoying all that his hometown of Destin, Florida has to offer!  If not for his family and their endless support, this would all be for not.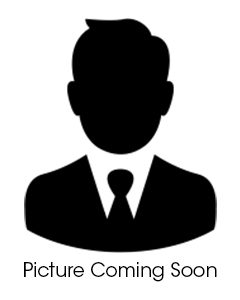 Greg March
Greg March is the Chief Marketing Officer for the Principal Law Group. In this roll Greg is responsible for ensuring the organization and integrity of our client relations as well as directing and overseeing the firm's online strategy and client outreach development. Greg's outreach experience includes mesothelioma and asbestos exposure, dangerous drugs, dangerous medical devices, personal injury, immigration and work-related injuries. Greg's knowledge of multiple online channels enables him to determine the most efficient ways to get the firm's assistance into the hands of those who need it the most.
Greg served as the Director of Online Media for a national marketing company that dealt mostly in the financial sector focusing on people who were suffering financial hardship where he helped thousands of people avoid foreclosure and bankruptcy by assisting these folks with paperwork and filing of the paperwork with non-profit programs. Once joining the Principal Law Group, Greg managed the online media strategy for over 20 case types, including Asbestos, NFL Concussion, defective medical devices, and dangerous pharmaceutical drugs. Greg's knowledge of the online marketplace, and people's online tendencies allowed him to efficiently reach his intended audience for the firm's message, generating thousands of signed cases. In his position, Greg also managed the firm's client relations system which allowed the firm to stay on top of all their clients' needs; keeping them informed and up to date on their cases.
Greg is constantly trying to find new and better ways to communicate with our clients. In his career, Greg has spoken with hundreds of victims and this personal contact has helped him understand what our clients are experiencing. His desire to help encompasses not just those who have suffered a personal injury but also those in his local community. Greg has donated a significant amount of time volunteering with youth sports specifically in the game of lacrosse where he has coached boys' and girls' lacrosse teams to several championships.  Greg also volunteers time mentoring young men and women who come from broken families that have lost their way.  Greg is the father of 3 children (Alexandra 18, Trevor 13, and Chloe 9) and has been happily married for 19 years.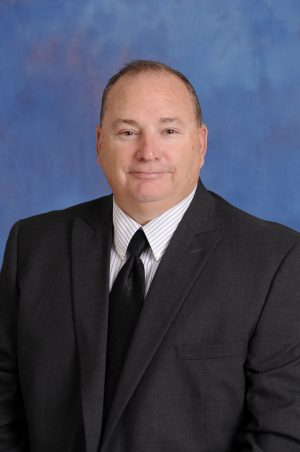 John J. Kane, Jr.
For nearly 15 years, John J. Kane, Jr. has advised, represented, and litigated for a variety of clients including those seeking expertise in the areas of Wills Trusts & Estates, Environmental law,  entitlement approvals, real estate transactions, land development entitlement approvals, property, administrative law and corporate law. In Addition John has represented clients with little or no means to afford representation in a number of legal matters. Noticed for his tenacity and ethics, the Harford County Executive appointed John to the Harford County Environmental Advisory Board – a position he still holds today.
John began his career in the Department of Public Works for the City of Baltimore, and subsequently Harford County. He was promoted to serve as the environmental regulation advisor to Harford County's Director of Public Works. Starting his own law firm, John has provided counsel too many private companies. In 2007, John began 10 years of service as a State of Maryland employee in key leadership roles for the Maryland Environmental Service, first as Chief of Compliance, and then as Executive Director of the Water/Wastewater Group – where he recently retired.
John is naturally an avid University of Maryland football fan as he obtained a degree from the University.  John was awarded his Juris Doctor from Widener University School of Law and was chosen to clerk for their Environmental Law Clinic. Shortly after graduating, John volunteered as a mediator for the Maryland District Court of Harford County and continues to volunteer his time and talent for those in need. He is a member of the American Bar Association, the Maryland Bar Association, and the Harford County Bar Association, and is admitted to the bars of both the Maryland and District of Columbia Court of Appeals.